The apocalypse is coming, it's just a matter of what's going to trigger it. If these books are anything to go by, we only have to worry about the sun, the moon, scientific experimentation, and good old fashioned nuclear war.
The takeaway message? Don't leave the house. Stay inside and read instead. When everyone else has succumbed to genetically modified monsters, radiation and nature-gone-viral, you will be safe and sound. (Word of warning: you might want to stock up on snacks and bevvies before hunkering down with these books. And canned goods. And chocolate. The apocalypse could last a while – you will want chocolate.)
Life as we knew it by Susan Beth Pfeffer. A meteor hits the moon shifting it closer to the Earth and causing tsunamis, earthquakes and volcanoes. Miranda and her family have to survive on stockpiled food and hope. This book is an excellent way to spark conversations of 'what if…,' and 'what would you do….' Preparation advice: stock up on coffee.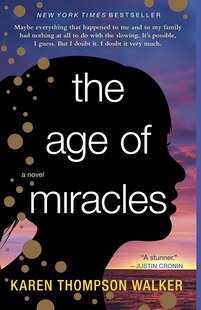 The Age of Miracles by Karen Thompson Walker. When the earth's rotation slows, causing longer days and longer nights, far more is affected than a few extra hours of sunlight and sleep. Written from the perspective of an eleven year old girl, it's also a really great coming-of-age story. Preparation advice: stock up on sunscreen.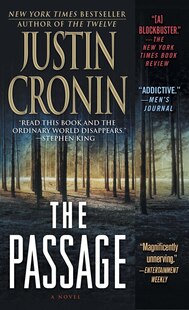 The Passage by Justin Cronin. A top-secret government biological experimentation goes wrong resulting in the breakdown of civilization. This epic novel sucks you in with Amy, a young girl destined for the government's laboratory, and the FBI Agent who tries to save her, and then catapults you into the post-apocalyptic future. The only reason you'll want to put it down is because your arms hurt from holding it up. The Passage is followed by The Twelve, and a third book The City of Mirrors is expected next year. Preparation advice: learn how to build walls and take up running. Some basic martial arts training would not go amiss either.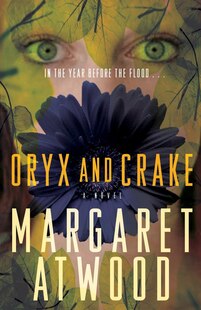 Oryx and Crake by Margaret Atwood. A plague-ridden GMO world in the near distant future. More near than distant, actually… The other two books in the trilogy are The Year of the Flood and Maddaddam. These are not fast reads, but Atwood's take on her future world and how it came to be is both fascinating and terrifying. Preparation advice: find a comfy tree to live in, cultivate some life skills (gardening and healing would be helpful), and don't trust the pigs.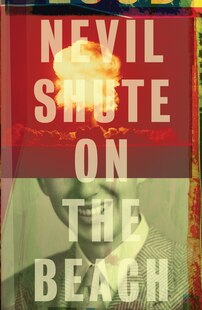 On the Beach by Nevil Shute. The classic end-of-the-world novel due to nuclear disaster. Preparation advice: move to Australia.
Have a great post-apocalyptic read? Let me know. I like to be prepared.