Apparently some people don't read Fantasy. (I know! Weird, right?)
Fantasy is universal. (And no, I don't mean your French-maid-costume variety of fantasy. Ew. Stop.) What I mean is, Fantasy is for everyone. If you're wondering what book to read next, you can't go wrong with Fantasy.
Some people, however, are persistently resistant to Fantasy. "It's all about dragons and goblins and magic. I don't like dragons," they say. Or "Fantasy is childish. It's all about made-up worlds. I prefer adult literature about the real world."
Okay, first of all: they're dragons, people, what's not to like? And secondly, Fantasy is not ALL about dragons and goblins and magic, sometimes it's about faeries and elves and talking beasts!
What's so great about the real world, anyway? Besides, the made-up worlds in Fantasy books are just like the real world, only with dragons and goblins and magic! Furthermore, Fantasy books tackle the big themes in life: love and hate and good and evil and war and peace… the same deep, important themes that pop up in adult "literary" literature, only they're wrapped up in epic adventures! Don't believe me? Try these books – there's something here for every literary taste: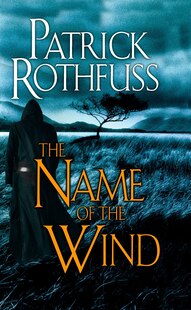 The Name of the Wind by Patrick Rothfuss (and then read The Wise Man's Fear)
Read this if:
You like books about clever orphans overcoming dire circumstances
You love epic sagas and intricate plots, mystery and mayhem
You're okay with magical abilities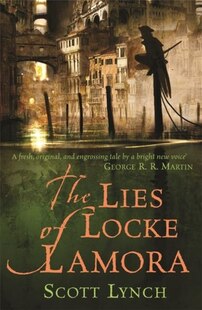 The Lies of Locke Lamora by Scott Lynch (and then read Red Seas Under Red Skies and The Republic of Thieves)
Read this if:
You like books about con artists (and clever orphans overcoming dire circumstances…)
You love a good heist story
You're okay with made-up worlds (and if they hold a vague resemblance to medieval Venice, so much the better)
The Magicians – Lev Grossman (and then read The Magician King and The Magician's Land)
Read this if:
you like books about people trying to figure out their place in the world
you loved the Narnia books and at some point in your life yearned for a wardrobe, or at least a very deep closet
you're okay with magic and talking beasts (but draw the line at dragons)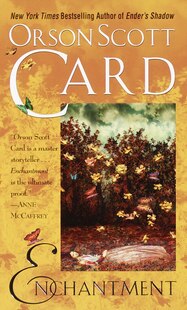 Enchantment – Orson Scott Card
Read this if:
You like books about finding true love, wherever and whenever that may be
You love re-imagined fairy tales (hint: Sleeping Beauty)
You're okay with time travel
Have a good Fantasy to recommend? (Fantasy book, that is.) Let me know. Especially if it's about dragons or goblins…