Before I do anything, I read a book about it. Running, drawing, painting, blogging, if there's a book on it, I read it first.
I admit that this might be a subconscious form of laziness and procrastination – reading about other people running marathons is instructive and inspirational and so much easier than getting off the couch and throwing on a pair of running shoes.
Same thing when it comes to writing. If I'm reading about writing a novel, I can almost convince myself that I am writing said novel. If I just finish this book on writing perfect paragraphs, then my paragraphs will be perfect the next time I sit down to write. (Which will be right after I finish this book on procrastination I'm currently reading…)
There are hundreds (thousands!) of books on how to write well, and you could easily spend your life reading them and never put pen to paper. Of all the books on writing I've read there are five that stand out, not only for the great advice they impart, but for the behind-the-scenes stories they tell along the way. They don't just spew out some rules and send you on your way, they're also about observation and imagination, about creativity and inspiration, and about what it is to be a writer. Most importantly, they motivate you to stop reading and start writing.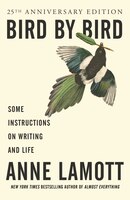 Bird by Bird by Anne Lamott. Funny and full of feeling. The chapter called Shitty First Drafts particularly resonates.  Reading this book is like having a conversation about writing with a good friend – she's saying what you're feeling but articulates it in ways you never could, and makes you better in the process.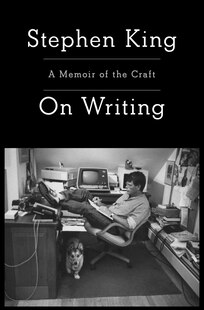 On Writing by Stephen King. Autobiography and advice. This is both a memoir and a manual for how to write well. Even if you've never read a Stephen King novel (and I hadn't until I read On Writing, but now I have and you should too) this book is definitely worth reading for both the writing tips and the insight into the writing life.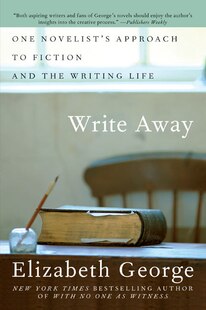 Write Away by Elizabeth George. I picked up this one when I was hooked on George's Inspector Lynley books. While she does give writing examples from her own work to illuminate her advice, she also brings in excerpts from tons of other writers. It's the ultimate "show, don't tell" approach to how to write well.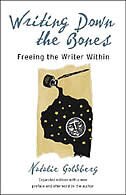 Writing Down the Bones by Natalie Goldberg. The classic book on writing. I love her Zen approach to using writing to sort yourself out: "Trust in what you love, continue to do it, and it will take you where you need to go."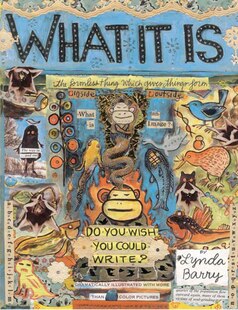 What It Is: The Formless Thing Which Gives Things Form by Lynda Barry. Handwritten memoir and illustrated journal, quirky art book and inspirational writing handbook. There is no way to adequately describe Barry's book. She is a cartoonist and author – you've probably seen "Ernie Pook's Comeek" with her distinctive illustrations – and this book mixes drawing and writing in a way that makes you want to drop everything and pull out your notebook. It might just be my favourite one of all.