I recently finished Stephen King's massive tome 11/22/63, and while I liked it, I'm still recovering from the hand cramps I sustained while holding up the 842 page hardcover. Then I picked up Under the Dome, and while the premise sounded right up my alley, the thought of hefting a thousand pages around for the next two weeks was too daunting. I tried telling myself that by reading it I could kill two birds by combining my arm workouts with my reading sessions, but that didn't fly.
After reading a really long book, I feel like I need a bit of a break. 1000 pages is a huge commitment, and I'm more in the mood for something I can finish in one sitting. I need something short but satisfying.
The following are two of my favourite short story collections.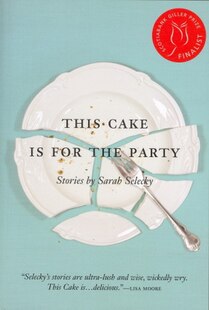 I love Sarah Selecky's This cake is for the party. Descriptive and deep and full of details that bring the characters to life, this is a keep-and-re-read book. "Throwing Cotton" is one of my all-time favourite stories.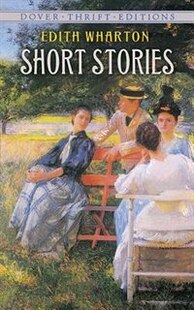 For something a little more classical, Edith Wharton's Short Stories satisfy a craving for The House of Mirth, with fewer strings attached. Her book club story "Xingu" is brilliant.
Pressed for time? Want something even shorter? Try flash fiction. There is a lot of flash fiction available online.
In the mood for funny?
I've already written about McSweeneys.  A quick visit fulfills your hilarity quotient for the day. Try: A Music Critic Reviews His Ex-Wife's New Solo Album by Matt Stofsky.
I also follow Frosted Tip, a relatively new website for short humour. My latest favourite on the site is 15 Years of Anniversary Gifts, Updated to Reflect Reality by Liza Behles.
Craving more "literary" short fiction?
I just discovered SmokeLong Quarterly. They publish four issues of flash fiction a year online. This is not a humour site, but the stories are good, and each piece is accompanied by an image by an artist or photographer.
I've followed Flash Fiction Online for a few years now, and always enjoy the stories they publish. There are links to original works by both new and established authors, and although the stories tend toward speculative fiction (which is not a bad thing! Just a warning…), they also publish other genres.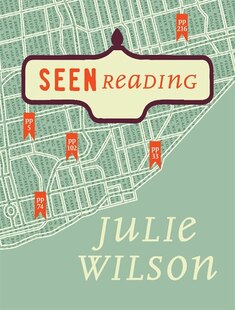 1000 words still too much of a commitment? For the ultimate in short shorts, try Julie Wilson's Seen Reading. Based on people spotted on public transit and other places, reading books, she invents tiny stories about them (less than 100 words), each one a tantalizing tidbit, leaving you to fill in the rest.
I recently set a goal of reading more short stories and have a few collections on hold at the library, but if you have a short story to recommend, I'd love to hear about it.