I saw a recent Twitter post listing "23 emotions people feel but can't explain" from the Dictionary of Obscure Sorrows. (The tweet is here, if you're interested.)
One emotion in particular struck a chord:
Vellichor: the strange wistfulness of used bookshops.
There's nothing better than going to a used bookstore, but if the weather is keeping you housebound, the next best thing is reading books about books and bookstores and, by extension, libraries. (But it has to be the right kind of library…) Something like this:
Books about books is practically a genre on its own. I don't know what it is about books about books, but Google the phrase and you get over 2 billion hits. Goodreads has a list of 742 books about books, and scanning the titles I find myself repeatedly saying "omg I love that book!" (And omg is not normally part of my vocabulary.)
Where to start?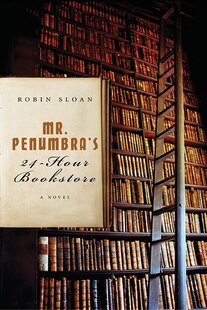 My all-time favourite book about a bookstore is Mr. Penumbra's 24-Hour Bookstore by Robin Sloan. Mysterious books and quirky characters, typography and technology, I wanted to start reading this book from the beginning again as soon as I reached the end.
Two other recent standouts are: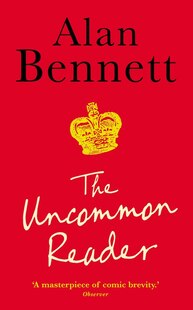 The Uncommon Reader by Alan Bennett, about the Queen and a bookmobile. It's short, funny, and all about books.
and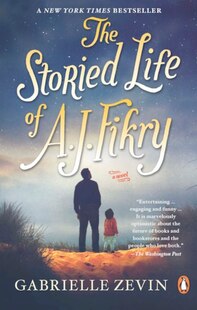 The Storied Life of A.J. Fikry by Gabrielle Zevin. This one got mixed reviews among my bookish friends, but I loved it. I loved the way it was written, and the way the story moved along, and I loved the references to all the books.
Scanning the Goodreads list, I realize I could go on for days. There are so many fantastic books about books: The Eyre Affair! The Guernsey Literary and Potato Peel Pie Society! Oh, and remember 84, Charing Cross Road?
Talking about books about books is convoluted and self-referential. It's like being in a bookshop looking for a particular book, and then coming across a different book, that leads you to an author you vaguely remember, which is shelved beside a book you've never heard of, but the cover pulls you in…
I wonder if there's a word for that emotion you feel when you're overwhelmed with the happy anticipation of reading a book you know you're going to love because it's a book about books…
Have a book about books to recommend? Let me know – I'm heading out to the bookstore soon.