I love browsing a bookshelf – wandering the aisles of a bookstore or library and scanning the spines, having a title or author or bookcover grab my attention, finding something new or discovering an old favourite.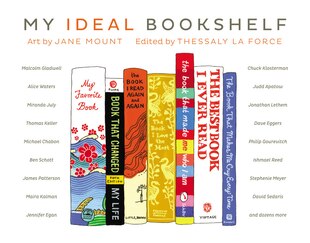 In a recent life-imitates-art-imitates-life moment at my local public library, I came across My Ideal Bookshelf a book of other people's favourite books, with paintings of their bookshelves. The book is a virtual browse along the bookshelves of writers, artists, and other creative people (chefs, librarians, architects, dancers).
Editor Thessaly La Force and artist Jane Mount asked Malcolm Gladwell, Judd Apatow, Alice Waters, David Sedaris among many others, to list their favourite books, their life-changing books, the books that first inspired them to become readers: the books on their "ideal bookshelf."
In each entry, the contributing writers and artists talk about the ten or fifteen books they've chosen, how they were inspired, and how these books relate to their creative lives. Accompanying each entry is a painting of the chosen books sitting on a shelf, allowing you to browse their shelves.
Certain books and authors appear frequently on these shelves: Flannery O'Connor and Chekov, Lolita, Shakespeare, and some are fun surprises: The Hardy Boys and Game of Thrones.
When I opened the book, I went straight to the shelves of the writers I admire, to see what we had in common. Jennifer Egan and I could get together to talk about The House of Mirth, however David Sedaris and I would only be able to talk about the books he's written (and which would be on my shelf), but I'm putting some Tobias Wolff on hold at the library so I'll be prepared should David and I ever get together for book talk.
And although I'm not a huge Twilight fan, Stephanie Meyer and I would have plenty to talk about: our shelves are practically identical (Pride and Prejudice! Little Women! Neil Gaiman!)
La Force notes in the Forward that the books on your ideal bookshelf today might not necessarily be the same books on it tomorrow. We have our perennial favourites, but there are other books we gravitate towards depending on our mood.
What would be on my shelf?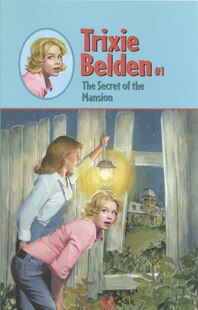 For first loves I'd have to include Anne of Green Gables and Laura Ingalls Wilder, and the Edward Eager magic books. Maybe even some Trixie Belden.
For perennial favourites: Pride and Prejudice of course, but I'd also include Asimov's Foundation series for getting me hooked on Sci Fi, The Mists of Avalon and all of G. G. Kay's books for Fantasy, and of course all the Narnia books.
Davi
d Sedaris is definitely on my Ideal Shelf, and Nick Hornby. Oh, and Nancy Mitford, and David Mitchell and Ann Patchett… and might as well sign me up for Word Nerds Anonymous right now, because my beloved 1282-page Roget's Thesaurus would have to be on that shelf too!
How many books is that? So hard to narrow down the list!
What's on your ideal bookshelf?