I've read three YA novels in the last couple of weeks: one I've been wanting to read for a while, one was recently recommended to me, and one I stumbled upon while searching for something else on Goodreads and now wished I'd never seen.
I read a lot of YA, a lot of post-apocalyptic fiction, and I never say no to a romance. If this review were a Venn diagram, one of these books would fit in the YA/Romance vector, one in the YA/PA vector, and one in the centre. So you'd think I'd like that one best. Right? You'd be wrong.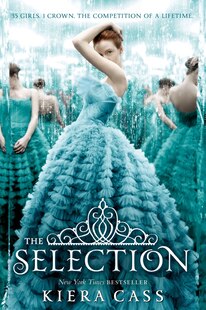 The Selection, by Kiera Cass. It's The Bachelor for pre-teens. Hunger Games for the debutante set. Post-apoc-lite.
Why did I read this one? Chalk it up to a Sunday afternoon moment of weakness. The best I can say is: it's a fast read. (Although it would have been faster if I'd stopped after the first chapter like a normal person should have.) I fully realize I'm not the target demographic for this book and haven't been for over three decades, but I've read my fair share of YA, so I think I'm qualified to judge, and this one is candy floss: there's nothing to it and you feel sick at the end and wish you hadn't indulged. It started out annoying and stayed that way. The only reason I persevered was to find out who the Prince chose to marry. Well, spoiler alert: it'll take two more books to answer a question that was completely obvious from page one.
Before I go any further, I should probably clarify my ratings:

5 stars = excellent read, highly recommend

4 stars = great book, you should probably read it

3 stars = not bad, you might like it

2 stars = didn't hate it, you might not either

1 star = read at your own risk
Rating for The Selection: -3 stars. You will never get those hours back. Ever.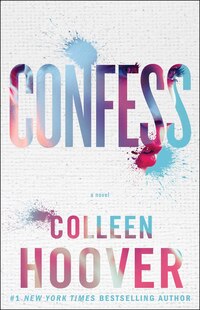 Confess, by Colleen Hoover. Young Adult/New Adult Contemporary Romance about two people with secrets they're reluctant to confess.
This is the first Colleen Hoover book I've read. (She's written at least eight other books and her fans call her CoHo.) I actually thought it was a First Novel until I finished it and read About the Author. (While I don't necessarily mean that in a bad way, I admit it does say something about the writing, and not, I think, something good…)
That said, there was a lot I liked about this book. All the mysterious twists and turns and complications made it hard to put down, and I particularly liked the concept of painting pictures based on anonymous confessions. Including the paintings in the book was a nice touch.
This book was recommended by a friend who warned me that she didn't like the ending. It's not the best way to start a book: I went in with reservations and stayed nervous throughout, wondering who was going to die or get killed, or worse, whether I'd be denied a happy-ever-after. Since I want to remain spoiler-free on this one, and it's almost impossible to talk about this book without giving something away, I'll say nothing beyond the fact that I did not dislike the ending. I give it 3 stars.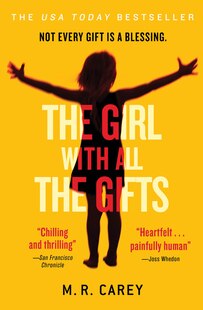 The Girl With All the Gifts, by M. R. Carey. Slow start, satisfying finish.
I saw this book recommended all over the place last year but I deliberately didn't read too much about it before I picked it up. I knew it was a post-apocalyptic thriller, but I didn't realize it was zombies.
Don't let that dissuade you !
These are not your average zombies. It's apocalypse via biology, and there's a fair amount of scientific explanation for how humans turned into 'hungries,' if you like your sci-fi with a good solid basis in sci. This is a great twist on the Zombie genre, and while, again, I don't want to spoil anything, I'll just say that your sympathies may not be with the humans on this one.
It took me a while to get into this book. It starts with a very slow reveal about the state of the world,  but once the action started, I was hooked, all the way to the excellent ending. I was going to rate this one 4.5 stars, due to the slow start, but overall, I think it deserves a 5.
Read anything lately that fits in the intersection of YA/PA/Romance and isn't a complete waste of time?  I'd love some recommendations!