One of the reasons I love a book series is because all the books take place in the same universe, providing a familiar continuity of place, action, and characters. Sometimes the characters change (hello Game of Thrones) but the universe remains the same, and you to happily slide right into the story, (assuming you didn't get too attached to any of the previous characters, of course.) But with a group of standalone novels by an author, you don't expect this…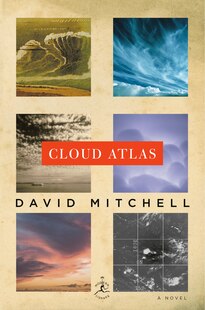 The first David Mitchell book I ever read was Cloud Atlas. Multiple settings, multiple characters, crazy structure; it took me a few attempts to get into it, but once I did, I loved it.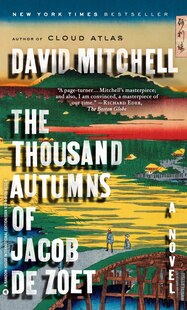 Next I read The Thousand Autumns of Jacob de Zoet. Different setting, different time period, different type of book, different type of story, but I still loved it.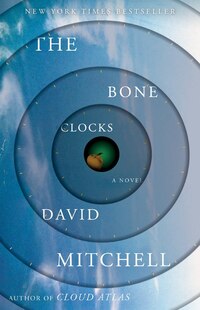 Then I read The Bone Clocks, and I loved it too. Again, everything was different… except, hang on, something or someone here feels familiar…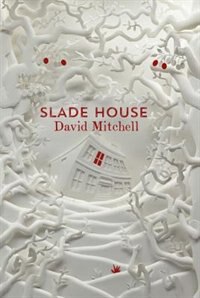 Finally, I recently read Slade House, primarily because I'd heard it was related to The Bone Clocks, but again: different voices, different set up, different format from before. Slade House is billed as a horror story, a thriller, a ghost story, and a haunted house story, depending on which review you read. Each chapter takes place nine years after the previous chapter creating a series of connected mysterious incidents leading inexorably to an a-ha! conclusion.
Before I picked up Slade House, I read several reviews on Goodreads questioning whether you need to read The Bone Clocks first. And no, it's not necessary, you'll still enjoy Slade House, but you'll appreciate the ending and the a-ha! moment far more if you do read The Bone Clocks first.
When I finished Slade House, I went back over to Goodreads. That niggling feeling of familiarity that carried over from Jacob de Zoet to The Bone Clocks was a contributing factor to the a-ha! ending of Slade House, and now I know why!
But I'm not going to tell you.
If you've read all the books, you probably already know why, and you're probably thinking I should wipe that smug smile of satisfaction off my face. However, if you haven't read them yet, read them now, and then check out this review of The Bone Clocks, for an excellent overview of Mitchell's themes and the links between his books.